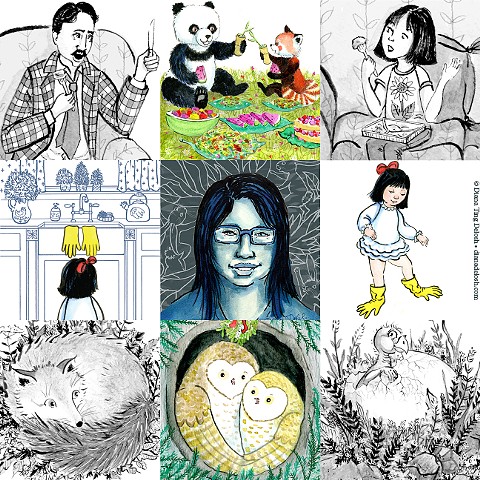 Diana Ting Delosh is an illustrator/writer. Diana contracted the art bug at the age of two when she nibbled her way through her first box of crayons and she is still happily doodling away. Her art is a combination of traditional techniques and some digital magic.
Diana is a member of the SCBWI, 12x12 and is the co-president of CBIG, a New York City area Children's Book Illustrators Group. Her illustrations have appeared on greeting cards, educational and children's books. Illustration clients include: Mascot Books, Pearson Digital Studio, Inc., Ladybug Magazine. She received the Highlights High Five Pewter Plate for Puzzle Poem of the Year in 2008 and the SCBWI Magazine Merit Honor Award for Illustration in 2002.
Currently, She lives with her husband in a sleepy suburb, not too far from NYC. Diana believes in always evolving creatively as both an illustrator and a writer. There's no rest for the creative.
Diana is represented by Lynnette Novak of The Seymour Agency.